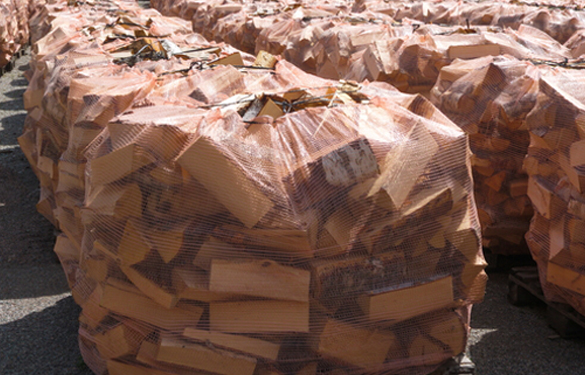 Buy Firewood from Good Forest Timber Company
At Good Forest Timber Company, you can be confident you are receiving superior quality firewood at a great price. You will find many distinct characteristics that set us far apart from the rest, including:
USDA Certified – Our firewood is approved for use in restaurants that use wood-fired ovens or smokers.
Debarked – That means no bugs and no mess! Our wholesale firewood won't hold moisture and has an accelerated drying time.
Seasoned – Our unique stacking system allows for proper airflow to thoroughly season the wood.
Visually Pleasing – We thoughtfully mix an assortment of species to create an aesthetic appeal that looks great stacked inside your home or business.
Of course, smaller quantities of firewood are available as well. We sell firewood by the quarter, half and full cords. It is also available for purchase in chunks.
Restaurant Grade Firewood
We cut our firewood from a variety of hardwood species. More specifically, we harvest  cherry, oak, hickory and pecan. Our firewood enhances flavor when used for cooking in restaurants. With the seal of approval from the United States Department of Agriculture,  You never have to wonder about safety and quality when you buy from Good Forest Timber Company.
Order Your Cooking Firewood Today
Don't wait any longer to get smokin' with premium firewood from Good Forest Timber. Just call 309-579-3000 or contact us online to place your order today! You can also stop by our yard Monday through Friday from 8:00 am – 5:00 pm. When you get here, press the service button on the side of the white building to page a member of our yard staff for assistance.  *Please note we do not sell fireplace wood wholesale at this time due to limited available quantities.