High Quality Shredded Bark Mulch
Good Forest Timber Company is a direct producer of shredded bark mulch in Peoria IL. We sell superior quality at the lowest prices. We offer a full array of mulch products to add color and beauty to your home or business including:
Premium Hardwood Bark Mulch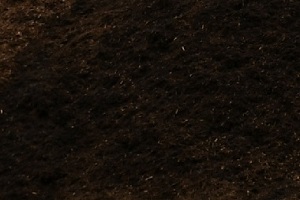 Premium Hardwood Bark Mulch, our bestseller! Loved by green-thumb gardeners, this all-natural product is ideal for suppressing weeds, keeping plants healthy by retaining critical moisture during summer, and protecting delicate roots in winter. Its rich dark color showcases your colorful plants and flowers. As the mulch breaks down it enriches the soil underneath and just needs a yearly top-dressing to keep its color vibrant.
Chocolate-Dyed Mulch
Chocolate-Dyed Mulch is our next bestseller. By using artificial dyes it's similar in color to our bark mulch and is ideal for use in small landscaped areas. Its color holds longer into the season.
Walnut-Free Sawdust
Walnut-Free Sawdust is a great composting material and is also purchased for use around horses. At Good Forest Timber Co. nothing goes to waste.
Chips
Chips are a clean alternative to rubber chips or recycled tires. We double grind our chips to eliminate sharp edges.
Good Forest mulches are high-density and long-lasting to keep your property looking at its best year-round. Unlike bagged mulches, our mulch is measured in cubic yards as opposed to cubic feet. To calculate the amount of mulch you need, please use the tool we've provided below on this page!
All mulches are available in bulk for pick-up in any quantity. NO NEED FOR AN APPOINTMENT! Our friendly staff is always here for you during business hours. For your convenience and for a reasonable fee, we do offer delivery of 3 yards or more. We love working with landscape contractors and offer special wholesale pricing to contractors big and small. Our yards central location to the Peoria area offers you close proximity to your landscaping jobs. We will also deliver right to your job or place of business by the dump truck or semi-load. Call Good Forest Timber Co. today to inquire!