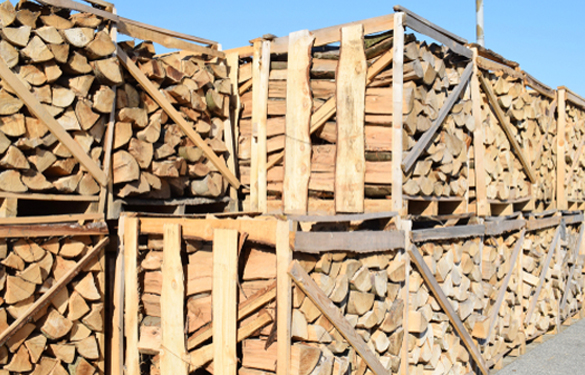 Why You Should Buy USDA Certified Firewood in Peoria IL
Firewood is a necessity for many American households. It can be used for cooking, heating, camping and many other enjoyable and essential activities. Good Forest firewood is particularly useful to local restaurants. However, finding the right kind of firewood can be tricky.
In Peoria IL, the main concern of the forest industry is reducing the spread of the Emerald Ash Borer. This invasive species poses a threat to forests nationwide. When you buy USDA certified firewood from Good Forest Timber Company, you can rest assured knowing your wood has been properly heated and treated to keep our forests safe and healthy. To help decrease contamination, the Animal and Plant Health Inspection Services (APHIS) division of the United States Department of Agriculture (USDA) has developed a variety of regulations, certifications and tips for business owners and customers alike. While we maintain our seal of approval, there is even more you can do to help after you buy USDA certified firewood in Peoria IL.
How to Avoid Moving Invasive Species
Help us protect our nation's forest by following these tips:
Buy firewood locally – At Good Forest Timber, all of our firewood is cut right here in Central/Peoria Illinois. Each piece has been debarked to eliminate unwanted pests.
Burn it where you buy it – Though our certified firewood can be moved from county to county under quarantine, we suggest you burn it here when possible.
Contact Good Forest Timber to Buy USDA Certified Firewood in Peoria IL
Whether you know it or not, you've probably eaten at restaurants that buy USDA certified firewood from our wholesale firewood company. We stock the stoves of many BBQ restaurants. If you'd like to try wood from Good Forest quality forest products, call 309-579-3000 or contact us online. Or come to our yard Monday through Friday from 8:00 am – 5:00 pm. When you arrive, please press the service button (to the right of the office door on the white building) for assistance from our yard staff.